Written: 2:15 AM 1/7/2021
Written by: Nick Dunn, ONW Forecaster
Good Thursday morning! Our cloudy pattern continues, so let's look back at something weather related from 2020!
Did it seem like we had more lightning activity last year? If you think the answer to that is yes, for some that is correct. Lightning density for parts of Ohio (mainly near and north of I-70) was above average for 2020. This was likely due to active weather patterns with better setups for general/severe thunderstorms for certain stretches of time.
The map above shows the total lightning density for 2020. There were over 170 million events recorded, which is quite an interesting number to think about! We had most of Ohio somewhere between 16 and 64 lightning events during the 2020 calendar year! So, how does this rank to average?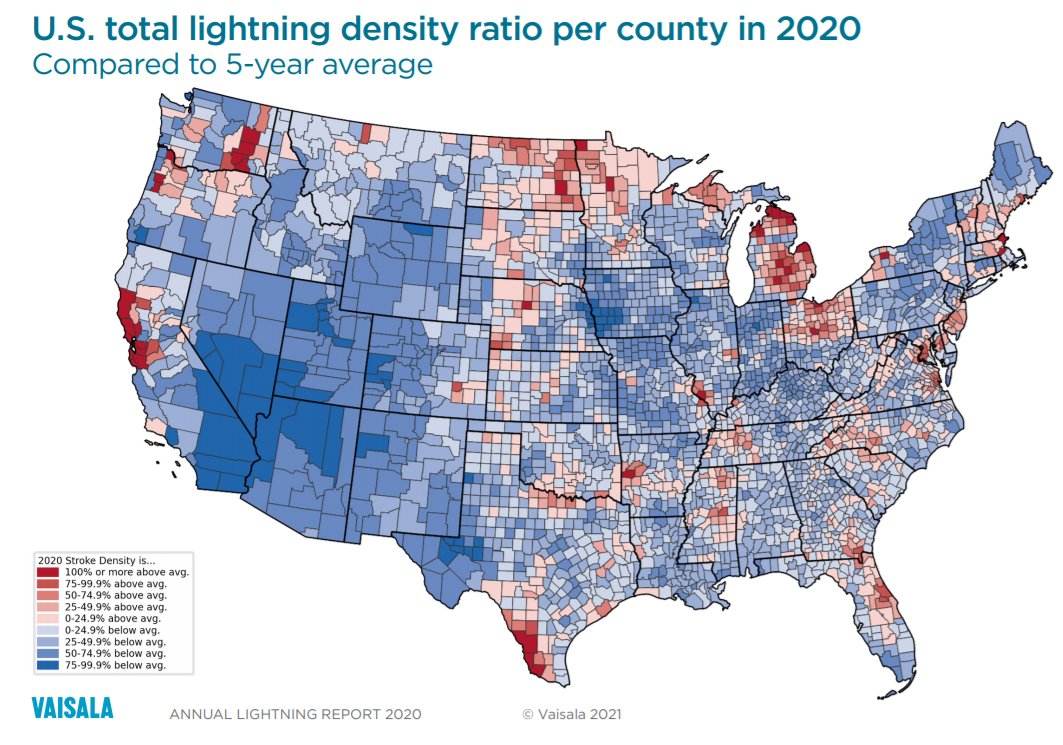 As you can see, near and north of I-70 witnessed higher than normal lightning activity. It is interesting to also note how some spots south of I-70 were lower than average. Again, this speaks to who had more frequent storm days in our region. As we look ahead to our severe weather season for 2021, we are not too far away from seeing warmer air and better ingredients for thunderstorms! In fact, we have had thunderstorms occur during the winter months, but we should start seeing more frequent opportunities for lightning and thunderstorms in about 2-3 months from now!